On the morning of April 2, President Yang Renshu, in accordance with the requirement of "four not two straight", went to the College of Computer and Communication Engineering for research, and guided the construction and development of the College by listening to reports and exchanging talks. The meeting was hosted by Jiang Tao, secretary of the party committee of the college, accompanied by Jiang Lingbin, deputy director of the party office and school office.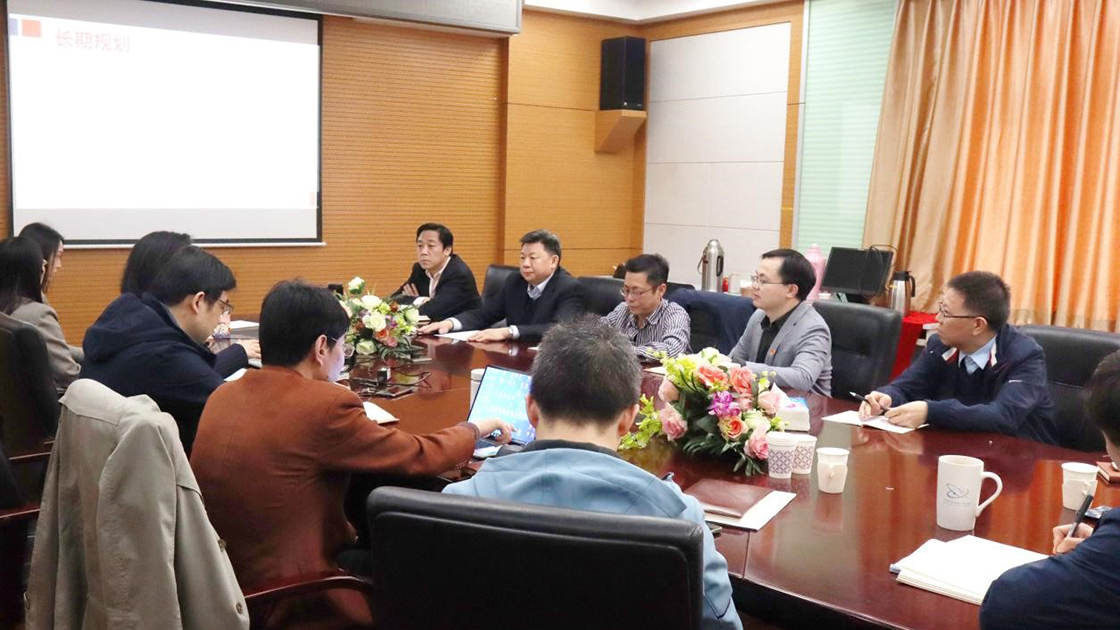 The leading team members of the college reviewed the completion of the "13th Five-Year Plan" and the "14th Five-Year Plan" from the aspects of education and teaching, scientific research, discipline construction, faculty construction and talent training, and reported on the problems and challenges faced by the college and proposed the basic ideas and main initiatives for the next step of work.
The directors of the departments had an in-depth exchange and discussion on discipline construction, faculty, curriculum, assessment mechanism and other aspects. Yang Renshu listened carefully to the teachers' speeches and responded to the issues of concern one by one.
In his speech, Yang Renshu gave full affirmation to the achievements made by the College of Planning and Communication in recent years, and exchanged views on faculty construction, scientific and technological innovation, talent training, student management and other aspects. He pointed out that the college should always adhere to the fundamental task of establishing moral education, constantly innovate talent cultivation mode, solidly promote the undergraduate mentoring system, and effectively improve the quality of talent cultivation; give full play to its disciplinary advantages, focus on team building, team building, discipline construction and cultural construction, and actively promote the high-quality development of the college; based on the "double first-class "The company's main goal is to make the most of its disciplinary strengths, work on team building, team building, discipline building and cultural construction, and actively promote the college's high-quality development.