On the afternoon of October 31, Shi Zhiguo, deputy director of Beijing Big Data Center, and his entourage visited our institute and held an exchange meeting on big data-related cooperation matters. Jiang Tao, Secretary of the Party Committee of the School of Computer and Communication Engineering, Ning Huansheng, Associate Dean, Yin Xucheng, Associate Dean, and Sun Changai, Dean of the Department of Computer Science and Technology attended the meeting.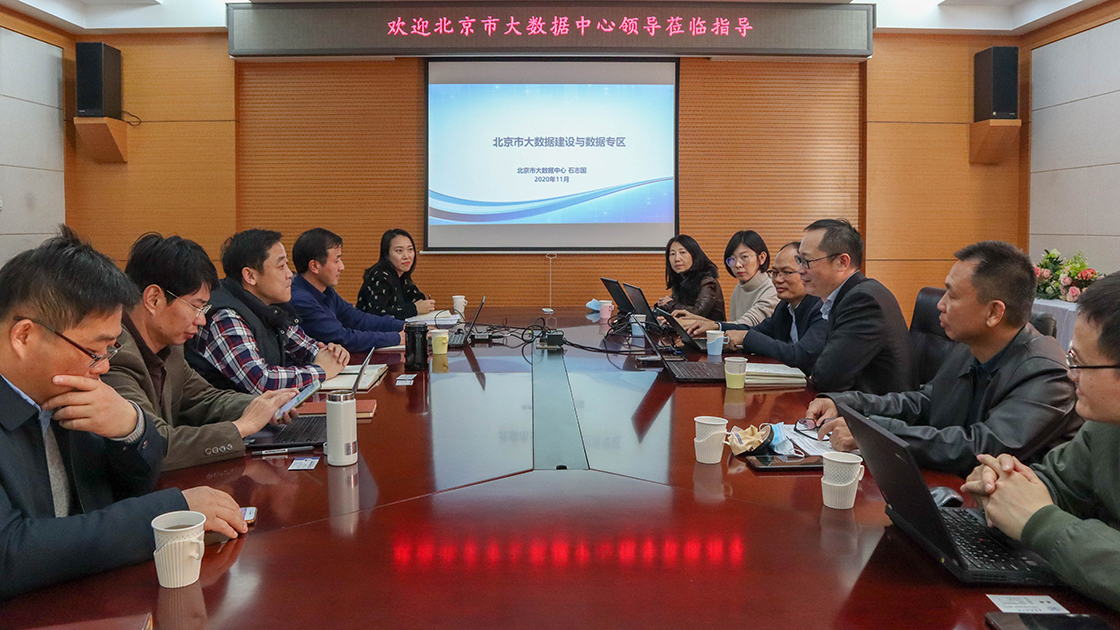 At the meeting, Ning Huansheng introduced the scientific research situation of Jitong College in detail from the aspects of scientific research echelon and scientific research achievements. Shi Zhiguo introduced the situation of Beijing Big Data Center in terms of its establishment background and main business. In addition, the relevant persons in charge of the standards and security department, data management department, and platform management department of the big data center also explained the work of the departments one by one. The Beijing Big Data Center is responsible for the aggregation, management, use and evaluation of all municipal data and social data. It has built a Beijing big data platform, a catalog blockchain, and Beijing Healthbao and other information systems.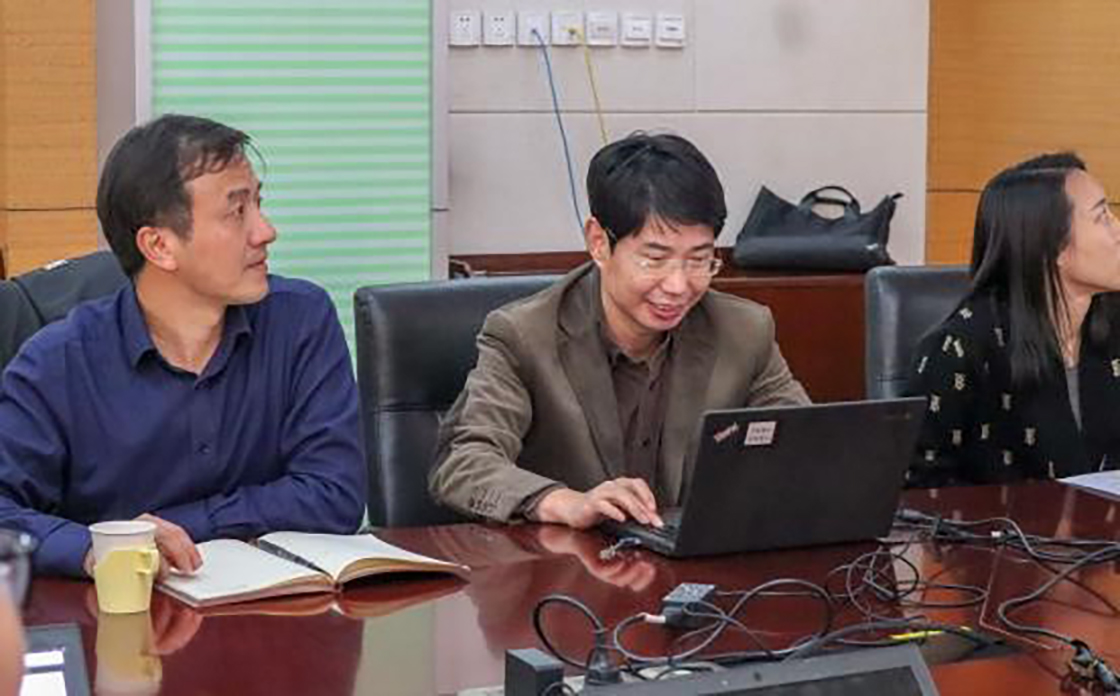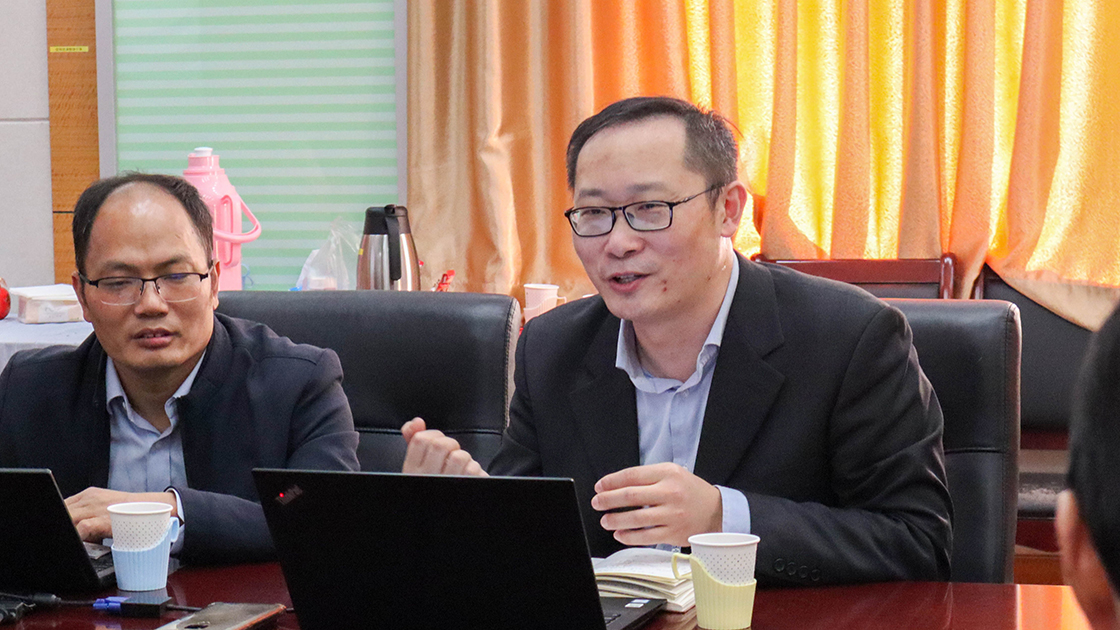 At the exchange meeting, the two parties had a lively discussion on the direction and methods of cooperation in big data applications and research, hoping to build a long-term cooperation mechanism in base construction, talent exchange, student training, etc., and further in terms of the recruitment of expert teams and the joint training of students. Achieve interconnection and interoperability. At the same time, we will strengthen in-depth cooperation in data collection, governance, and application to realize the mutual exchange of resources and complement each other's advantages, so that government data and social data can better serve the people's livelihood and social development.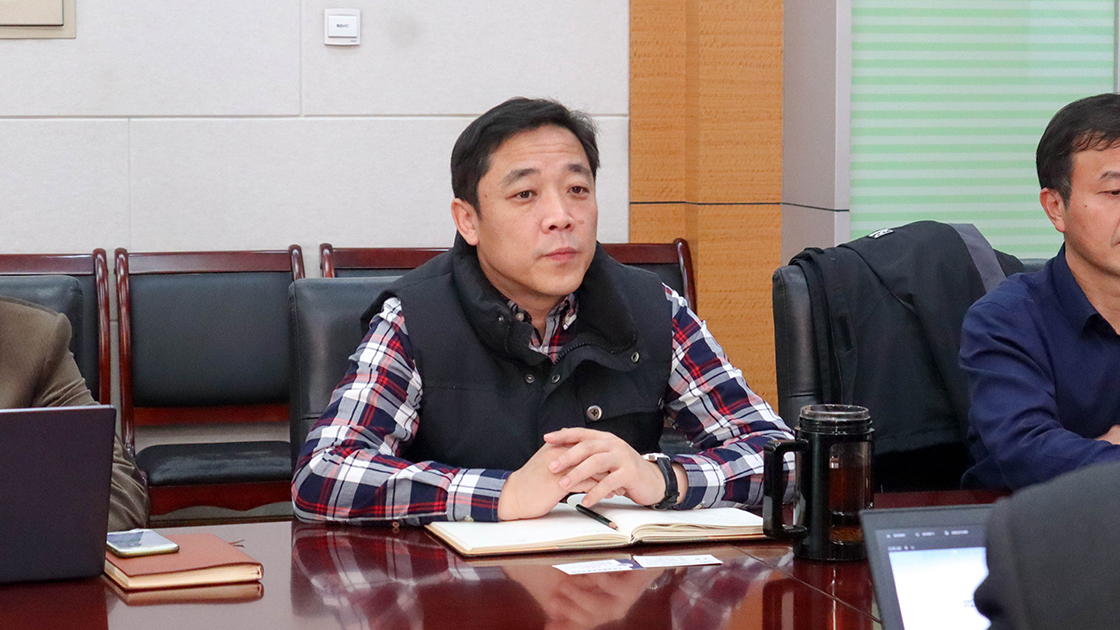 Jiang Tao, Secretary of the Party Committee of Jitong College, pointed out in his concluding speech that this exchange has laid a good foundation for in-depth communication and cooperation between the two parties. He hopes that in the future, relying on the existing resource advantages of the big data center, it will organically integrate with the college's teaching and research to promote the development of the big data industry.